Off Field Antics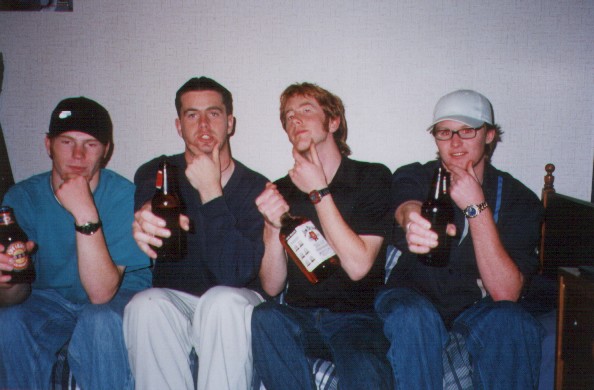 Minger (sleepy), Deno (focussed), Shagabull (rich man), Matt (poor man), indulging in the devil's poison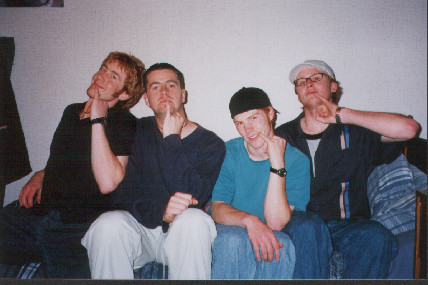 "Phase One...or is it phase Two? We're not good with phases"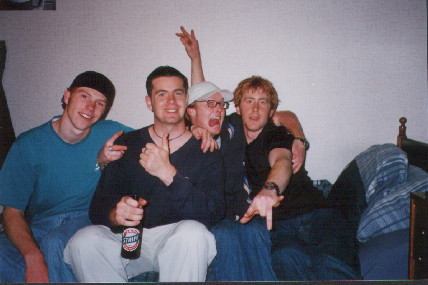 SHENANIGANS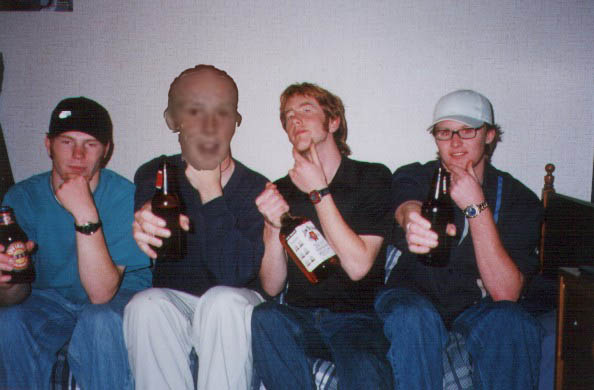 Minger, Junior, Shaggy, and Sidies indulging in the devil's poison, via some Feltcher ingenuity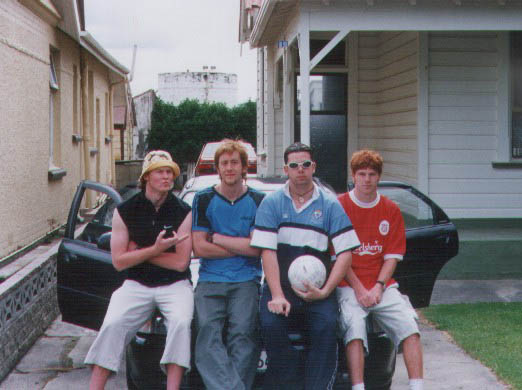 First stop before our rendez-vous in (supposed) sunny Nelson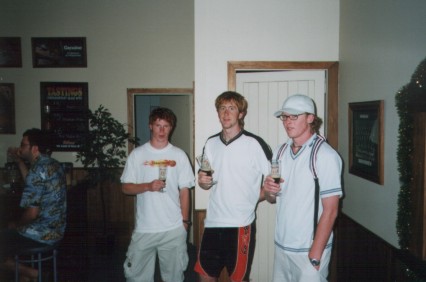 The GI, Blairwa, and the Ginger Tosser @ the fine Macs Ale Brewery sampling some of their exquisite products. Where's Deno?...Hungover and not drinking!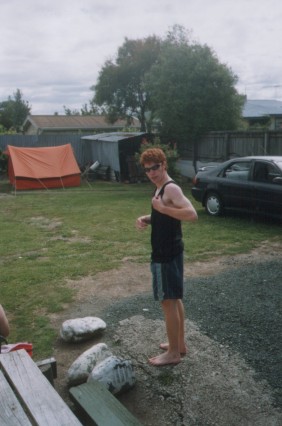 "Give it to me baby, he's pretty fly for a really, really white guy in a revealing wife-beater"
For a man that is in need of toilet paper, and follows the footsteps of Liverpool FC, anything will do!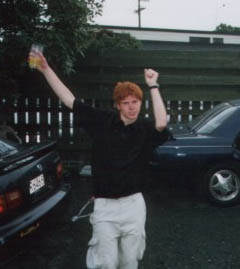 The Ginger Ninja Minger displays his latest inebriated dance steps on the eve of the year 2000...the ORANGATANG!!! Minger...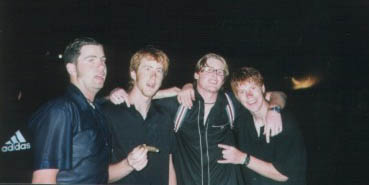 Dene, Shags, Francis, and Midge (Rudolph) mollycoddle in the post-match countdown photo opportunities that have arisen. Adidas, and the Cuban Cigar Company came to the party, along with thousands at Tahunanui Beach Domain.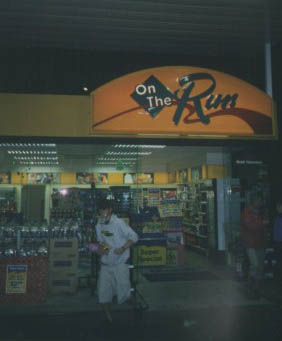 A reinactment of Minger's early morning (01/01/00) speight of five finger discounts on pies, boysenberry trumpets, and tomato sauce care of the Tahunanui Mobil "On The Run" outlet. Low and behold the security around the area at this time of the night was not up to standard!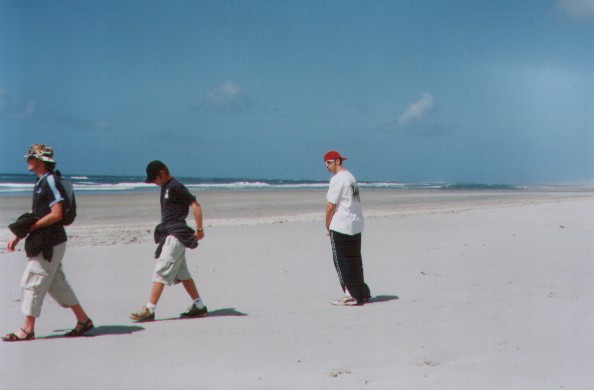 Sidies, and Midge leave the Bannister to play with his newly found toy (look around his pelvic region! Focus...but what is that all about?)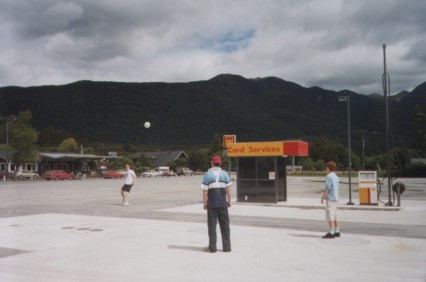 Shaggy shows his style at the Springs Junction Shell Service Station, whilst Deno and The GI look on in astonishment and admiration...gorgeous!
[ HOME ] [ Photo's 1 ] [ Photo's 3 ] [ Photo's 4 ] [ Photo's 5 ] [ Photo's 6 ] [ Photo's 7 ] [ Photo's 8 ]