Off Field Antics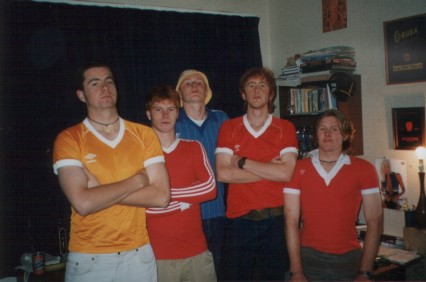 Dene, Minger, Junior, Shaggy, and Senior all deck out in a not so typical Saturday night attire. Our way to prepare for a club night.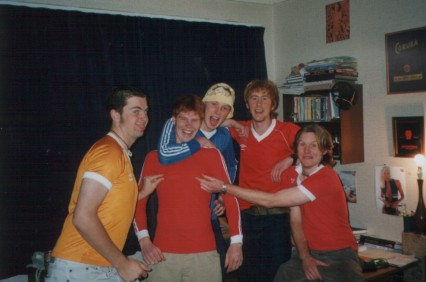 Again same idea but a little less serious. Mind you Minger's perk, erect, proud, prominant, hard nipples (if you will) were prone to a little buffing.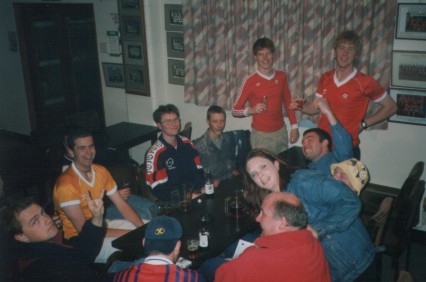 From left to right Marts (all ready for a hellish night ahead), Deno, nobody, La Burge (French for Bender), Jiggy, Midge, Blairwa, William Thom, Tito, Coozer's partner, Cooz, and Elliot (Nat's Boy = lower class footballer) all celebrate a raging night at a club night.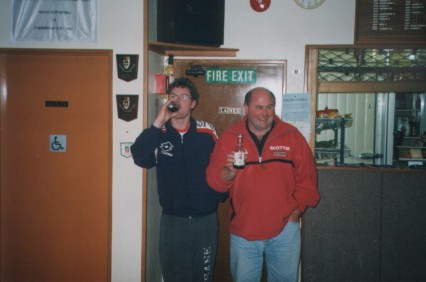 Like father like son (Coozer and Coozer Junior) with their preferred choice drink of champions. Obviously Cooz has had a few JB+Colas in his time!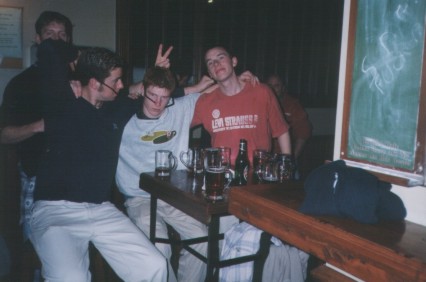 Bomber Bannister, Bomber Gray, and Bomber Macca involved in a little ill communication at Sidies twenty-first via the Feltcher intercom system (drinking straws).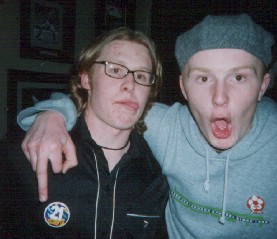 Brothers in Arms, but with a little alcohol in the system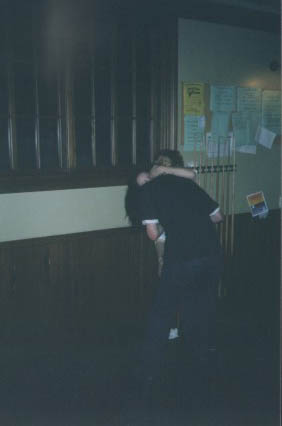 No Comment...No Names...No Worries...Dirty Boy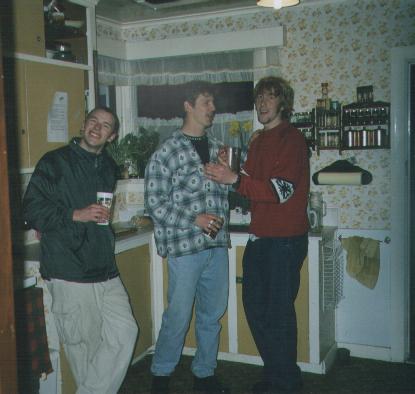 Stevie Mac, Hoss, and Shaguar at Sidies' pad for the Feltcher Cup end of season Keg Party Ninety-nine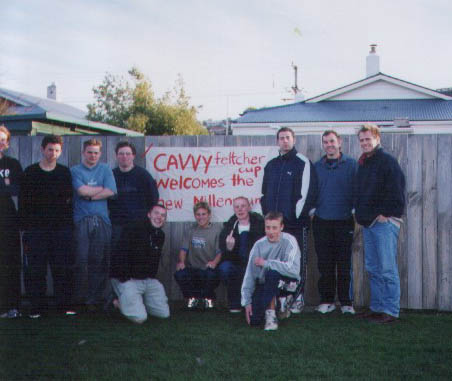 The basic line up of the fourth-place Feltcher Cup Ninety-nine syndicate
L.A.D.S. all decked out for the ninety-nine end of season function
One of these guys are doing the wrong thing. One of these guys is just not the same. What's up with the lack of photogenicity Minger?
[ HOME ] [ Photo's 2 ] [ Photo's 3 ] [ Photo's 4 ][ Photo's 5 ] [ Photo's 6 ] [ Photo's 7 ] [ Photo's 8 ]